I listen to a lot of podcasts. I feel like I have mentioned that a time or two on this blog and in conversation with friends. I may sound like a broken record, but I thought I'd take the chance to share with you my favorite podcasts that I listen to weekly. I think it's a timely post since this month NPR is promoting #trypod, a social media campaign to introduce people to podcasts.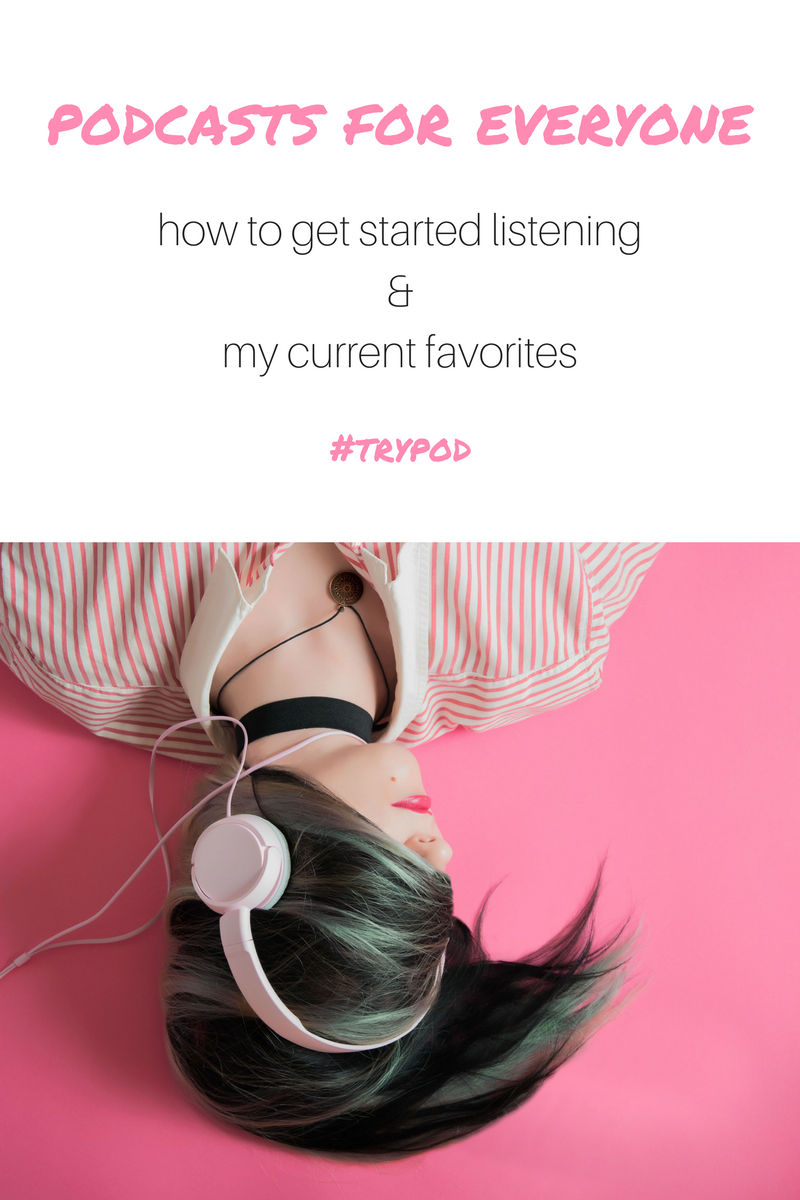 How To Get Started Listening to Podcasts & My Current Favorites
How do you listen to a podcast?
To get you started, here is a little tutorial on pod catchers (apps that play podcasts). When I first started listening to podcasts I just used the free app on my iPhone, and if you're an Andoid user you can start with the free Google Play Music app. Open the app on your mobile device and search for the name of a show in the search bar (see recommendations below), tap the show name and then subscribe. Next, you'll go to either your unplayed episodes or "my podcasts" lists, and from there you can select individual episodes and start listening.
If you don't want to download and listen to podcasts on a mobile device, you can stream podcasts directly from the web on your laptop or desktop. Using the links below, click on any show that interests you (or use Google to find a show that interests you), and find the play or listen button and click on it. You can also subscribe via the web and then listen on your laptop or desktop when you launch iTunes or your media player. Many podcasts are also available to download as an audio file that can be played in any media player.
Don't get discouraged if you start listening and a podcast turns out not to be for you. Think of podcasts like TV shows or music artists, not every single one is going to grab your attention. I also like to think of podcasts like mood music. I prefer certain shows when I can give them more attention, like political or news oriented shows work better for me in the car or when I'm on a walk. Comedic podcasts are perfect for when I'm running errands, the hosts and content make my mundane activities a little more palatable.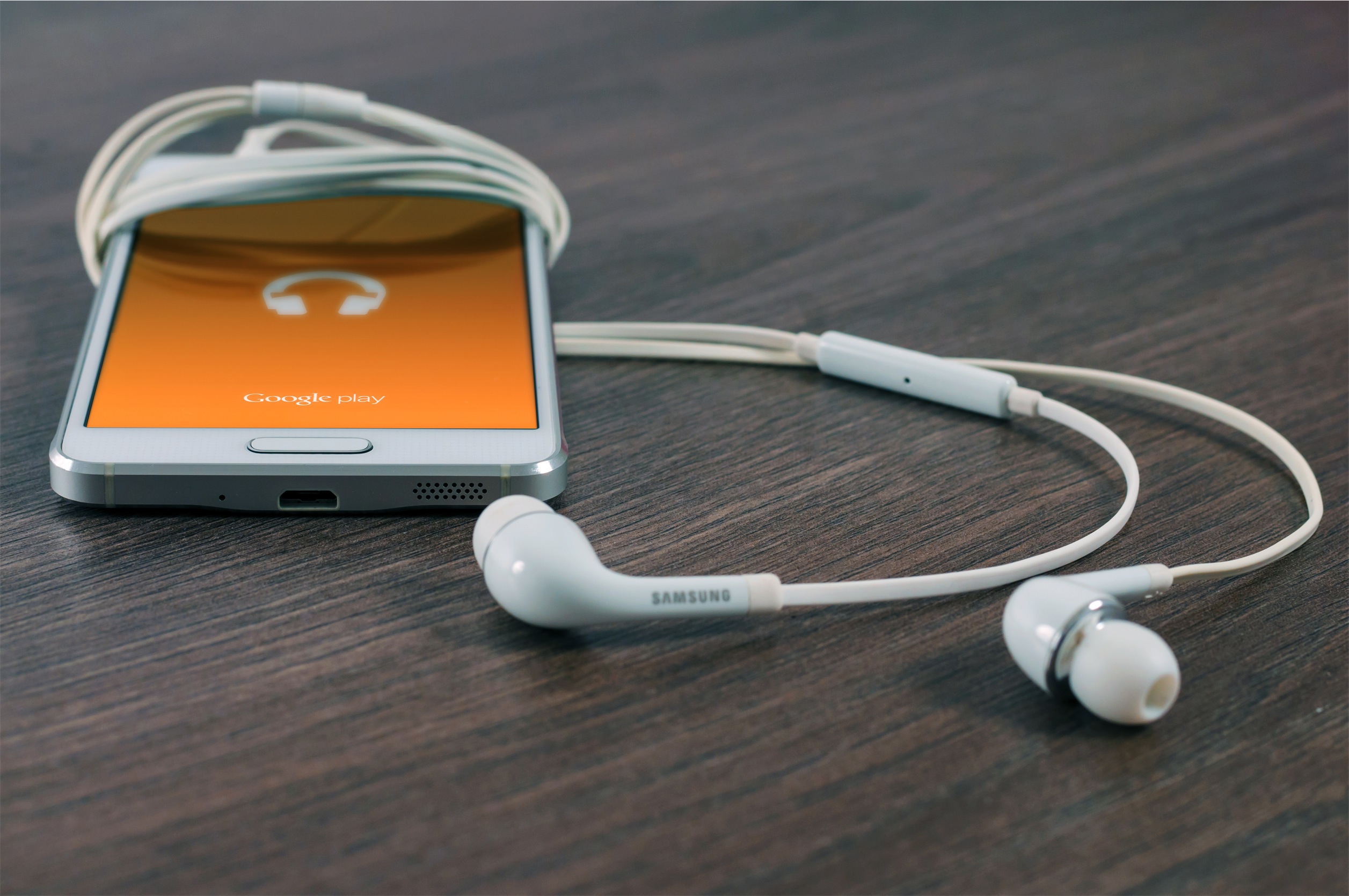 My current favorites
The podcasts I listen to are wide and varied. I would say that I listen to political podcasts with a sense of urgency because they are so topical and can be an excellent source of news. Lifestyle podcasts are like my favorite TV shows that I can't wait to watch weekly—I hit play on these podcasts as soon as they are uploaded. I also subscribe to podcasts about pop culture, TV shows, comedy, women's history, self-help and inspiration, creativity, minimalism, finance, and race and culture. I don't cover every single podcast below, but feel free to ask for more specific recommendations in the comment section.
Lifestyle
The Mom Hour: This is the podcast that started my podcast obsession. I stumbled upon this weekly podcast at the beginning of 2016 (yeah, I've only been a podcast diehard for a year). Meagan Francis and Sarah Powers have changed my life! These ladies introduced me to The Girl Next Door, NPR Politics, and Pantsuit Politics. Every Tuesday Meagan and Sarah tackle a topic that moms, particularly new moms, might find challenging or interesting. Meagan is a seasoned pro with five kids ranging from 18 to 7, and Sarah has three kids under the age of 9. They keep everything light and offer a great perspective from moms who've been there. They remind me to be gentle with myself, especially Sarah who is a self-proclaimed type-A perfectionist. Even though the entry point for me is about being a mom, the podcast is so much more than that, Meagan and Sarah talk about fashion, makeup, hobbies, creativity, travel, food, and everything else moms are interested in besides their kids.
The Girl Next Door: I am really quite obsessed with this podcast and have been listening to older ones I missed before I started listening consistently. Erica Ladd and Kelsey Wharton are neighbors in an Arizona suburb. Every other week they post a new episode and talk about a set topic, sip a fancy cocktail, and let us in on their lives. Kelsey is an old lady at heart and is obsessed with Tums, being cozy, and anything you can get at Trader Joe's. Erica is a spontaneous Midwestern transplant who is not ashamed of her bad snacking habits, and is the kind of neighbor and friend we all want (she's got a fully stocked bar).
Comedy
2 Dope Queens: This is one of my favorite podcasts to listen to while I'm out running errands. I am thoroughly entertained by Jessica Williams and Phoebe Robinson chatting like two BFFs do (about sex, romance, race, hair, living in NYC), and their guest comedians. Part of the show is done in studio, and then there's the live portion with their comedian friends. I feel like I'm part of an exclusive club when I listen.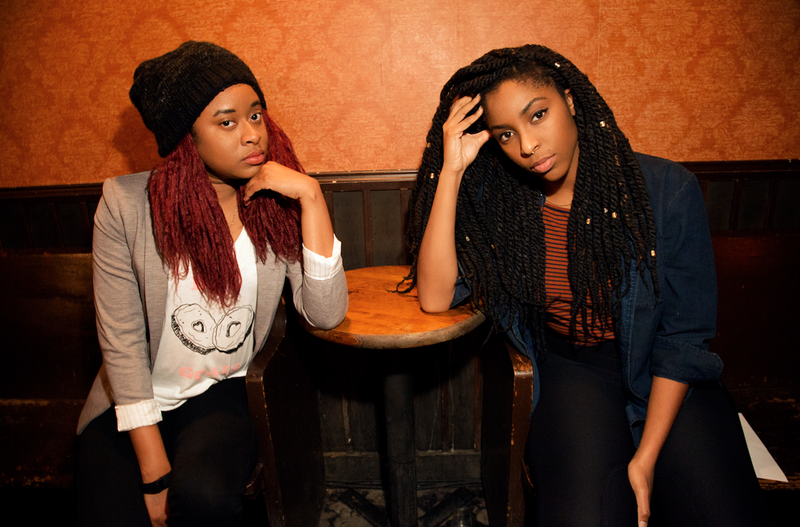 Sooo Many White Guys: I can't get enough of Phoebe Robinson! This is her solo show where she does more in depth interviews with really cool people like Issa Rae, Roxane Gay, St. Vincent, Hasan Minhaj, the list goes on. Ilana Glazer and Joanna Solotaroff pipe up often as her executive producer and producer, respectively.
Political
Pod Save America: This is a flagship podcast from Crooked Media, and the hosts are former Obama aids who served on his campaigns and in his administration. You may be familiar with their previous incarnation as Keepin' it 1600. Episodes come out twice a week, on Mondays with Jon Favreau, Jon Lovett, and Tommy Vietor and on Thursdays with Jon Favreau and Dan Pfeiffer. I really like the format, it feels very conversational. The intro is usually a venting session and then they move into covering some of the recent headlines. I enjoy hearing from the people they bring on as guests—they are experts in their field, activists, politicians, and they even had President Obama on once.
Pod Save the World: This is another venture from the Crooked Media team where Tommy Vietor talks in depth with one guest a week on Wednesdays about foreign policy. I feel like these conversations are extremely illustrative of policy and history making moments.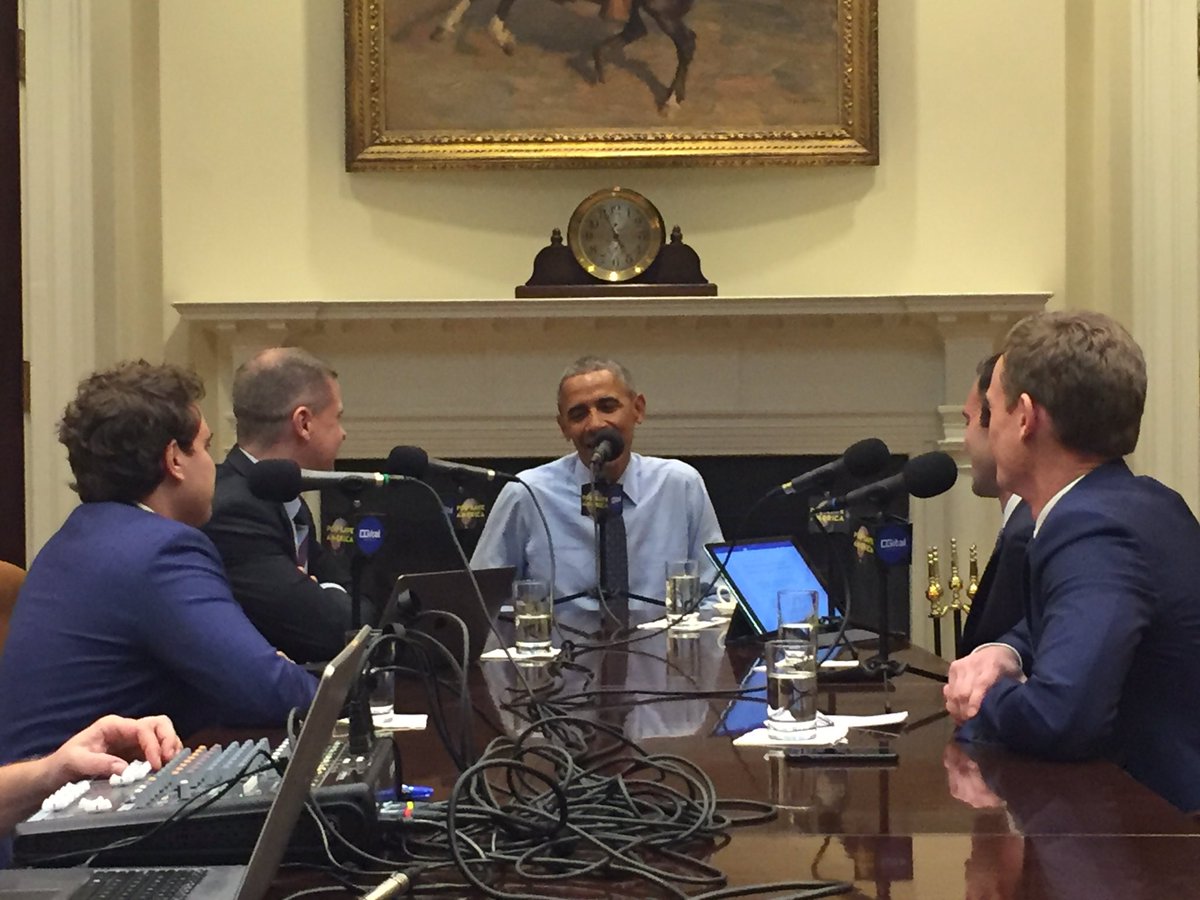 Pantsuit Politics: This is a show hosted by two friends who identify differently on the political spectrum. Beth Silvers is a conservative and Sarah Stewart Holland is a liberal. They pride themselves on keeping their discussion nuanced and they manage to talk about policy and headlines without shouting or insults. I respect their points of view, and in particular, Beth is a great counter voice to the popular (and populist) conservative movement. This is a biweekly podcast, with additional content in the form of Primer episodes. This podcast tends to be more issue focused, so when they are going to cover something that is particularly dense, one of the ladies will do a short episode to review basic facts or set out a timeline. Pantsuit Politics also has an active blog and Facebook community.
NPR Politics: I really enjoyed the weekly and sometimes daily coverage by the NPR Politics team in the lead-up to the presidential election. I have come to think of these reporters fondly, and I was so bummed out when Asma Khalid and Sam Sanders left the team. The current team is headed by hosts Tamara Keith and Scott Detrow, and they are joined frequently by Susan Davis, Ron Elving, Domenico Montanaro, Danielle Kurtzleben, Scott Horsley, and many others. I would really encourage giving this podcast a listen if you have a hard time keeping up on the news generally. They do great nonpartisan roundups of the daily and weekly headlines. Their schedule is generally biweekly, but not set in stone because these are busy journalists who are reporting on the radio and online at NPR. Episodes usually come out on Monday/Tuesday and Thursday/Friday. They also do mail bag episodes, and those are fun because you get to hear a lot of great questions from all over the country and around the world.
Pop Culture
Pop Culture Happy Hour: The people at NPR are total pros, and I think this team lead by Linda Holmes, supported by Glenn Weldon, Stephen Thompson, and a rotating fourth chair, does a great job of straddling fan and professional pop culture commentary. The podcast usually comes out on Fridays and it's the perfect length and has the levity you need for your last commute of the week or with a glass of wine while you do the dishes. I really appreciate that this team is careful about spoilers, and they can do a surprisingly good job of talking about a show or movie without giving everything away (and when they do give away plot points they always forewarn).
The Gilmore Guys: I listened to this podcast in the earlier days of my podcast listening, and now that they've finished their run of Gilmore Girls they are on to Bunhead Bros, a podcast within a podcast. Hosts Kevin T. Porter and Demi Adejuyigbe were great guides into the podcasting and comedy world. The sheer number of guests and hours of content they have produced is astounding. They did an episode for EVERY Gilmore Girls episode, plus mail bag, behind the scenes, interviews, and live episodes. They even got a cameo on the Gilmore Girls revival.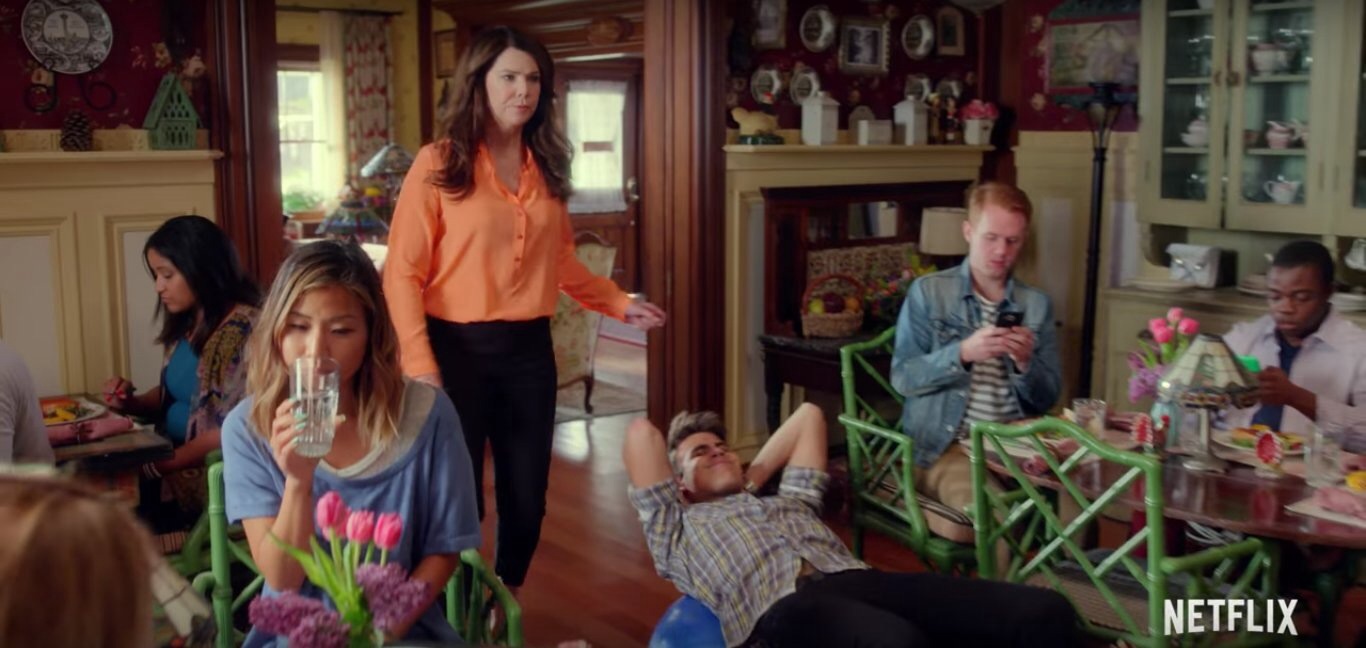 What are your hobbies and favorite things to learn about? Start from your interests and find podcasts that speak to you. I'd love to know what you're listening to if you're an avid podcast fan or a first time discovery if you're a newbie.
Image Credits // woman on pink background by Alice Moore via StockSnap / phone with headphones by Wilfred Iven via StockSnap / 2 Dope Queens hosts by Mindy Tucker via WNYC / President Obama on Pod Save America by Jon Favreau via Twitter / Gilmore Girls: A Year in the Life screenshot by Anaron