I've been making great strides with my 2018 habit changes, but I have been struggling to find ways to treat myself. My favorite thing ever is a good ol' Treat Yo Self day, but generally speaking, mimosas and fine leather goods are not sustainable or attainable healthy treats. On the Happier podcast, Gretchen Rubin often talks about how using food, drink, and shopping as treats undermines the positive habits changes we are trying to make. For example, one of my big goals this year is to stick to a budget and get back to saving monthly. My partner and I even started using the You Need a Budget app to better track our spending. It's been going great so far, but the last thing I want to do is treat myself with shopping when what I want most is to save.
I think occasional planned indulgences that are food or shopping based are fine, I just want to get away from the notion that they are treats. We are all so busy with our daily lives  that we may feel depleted and drained. That's why treats are effective at staving off burn-out. I've pulled together a list of experiences that are very simple, low cost or free, pleasurable treats.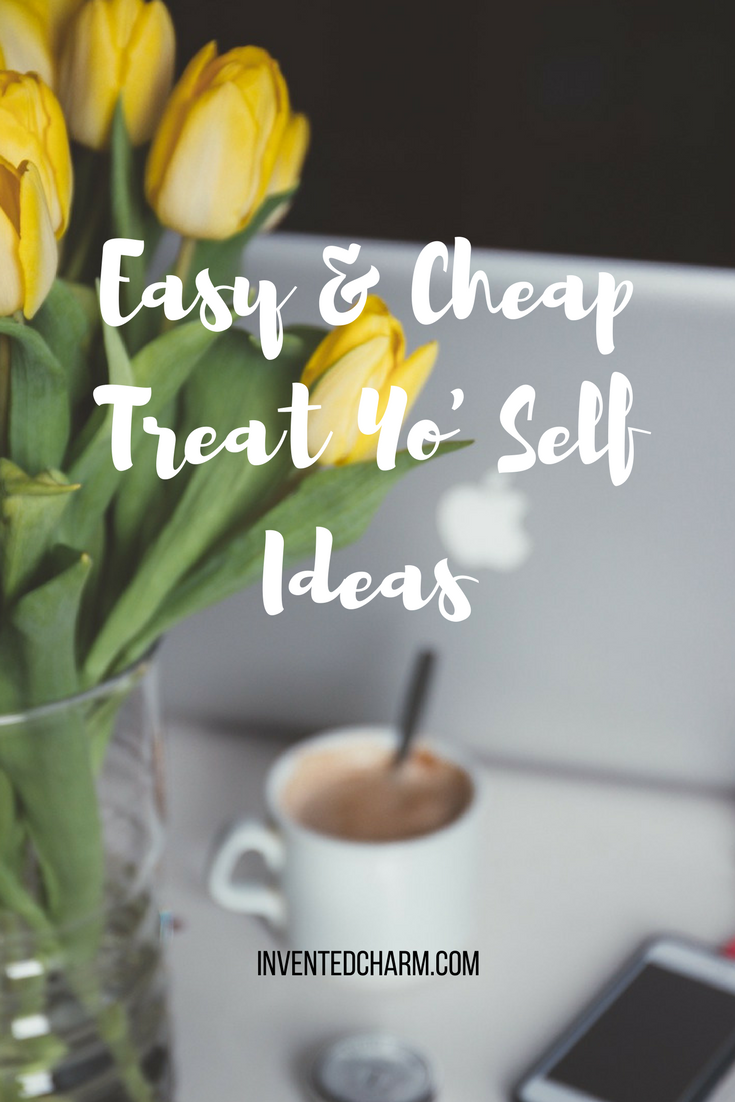 Some of the following include affiliate and referral links, which means that if you click on one of the product links and make a purchase, I'll receive a percentage of that sale or credit/points at no cost to you. All thoughts and opinions are my own. For a full disclosure statement see my About page.
Easy and Cheap Treat Yo' Self Ideas
Cut flowers or branches from the garden
My house has lots of greenery and I know that I under appreciate their natural beauty. This week I spent like twenty minutes in the garden clipping cherry blossom branches and some greenery. I plopped them into some bud vases and my bathroom has never looked so cheerful. If you don't have access to bringing the outdoors in, think of adding to your potted plant collection or treating yourself to flowers from the grocery store every now and then. A bunch of spring daffodils are super cheap when they're in season. I have also been asking for plants as gifts and they make me so happy!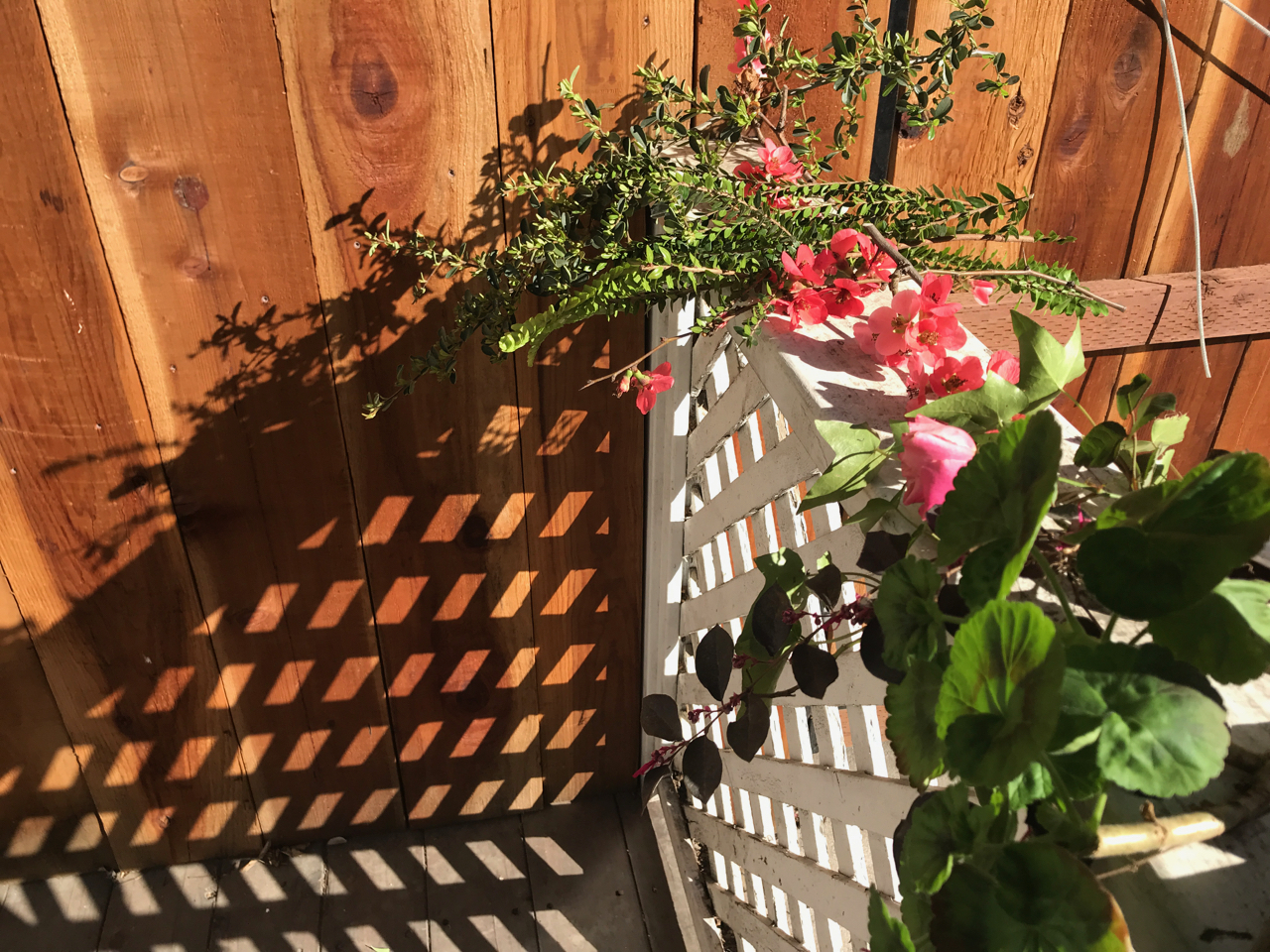 Write a letter or a card
Who doesn't have a stash of cute stationery? Forget Amazon for once and hop on over to your fave discount box store a la TJ Maxx and treat yourself for like 4.99.  Obviously you can use whatever paper you have at home, too. It's the thought that counts!
Text to reconnect
I don't text much throughout the day and actually have to remind myself from time to time to connect with friends and family. This may not work as a treat if you're working on using your phone less, but for me and others who struggle with communicating, this could be a great treat.
Smell essential oils
I love making soap and little fragrance sachets, and I'm contemplating getting a diffuser. Essential oils have been such a great addition to my life, and I'd really like to use them more. I actually bought this set for my friend for her birthday, and I can attest that the packaging is A+. I have this bigger set and it's also fabulous.
Use a special soap or shower gel
My toddler will play with anything we leave in the shower, so I have to remember to get out soap or shower gel each time I take a shower. It's easy enough to grab something a little nicer than a plain bar of soap for a quick pick me up, and I like the idea of framing it as a treat. I sampled this brand through Birchbox and it's been on my wish list for like ever.
DIY manicure or pedicure
I enjoy getting professional ones here and there, but I actually like the job I do on my own. I even like making little swatches on tissue as art while I'm choosing my color.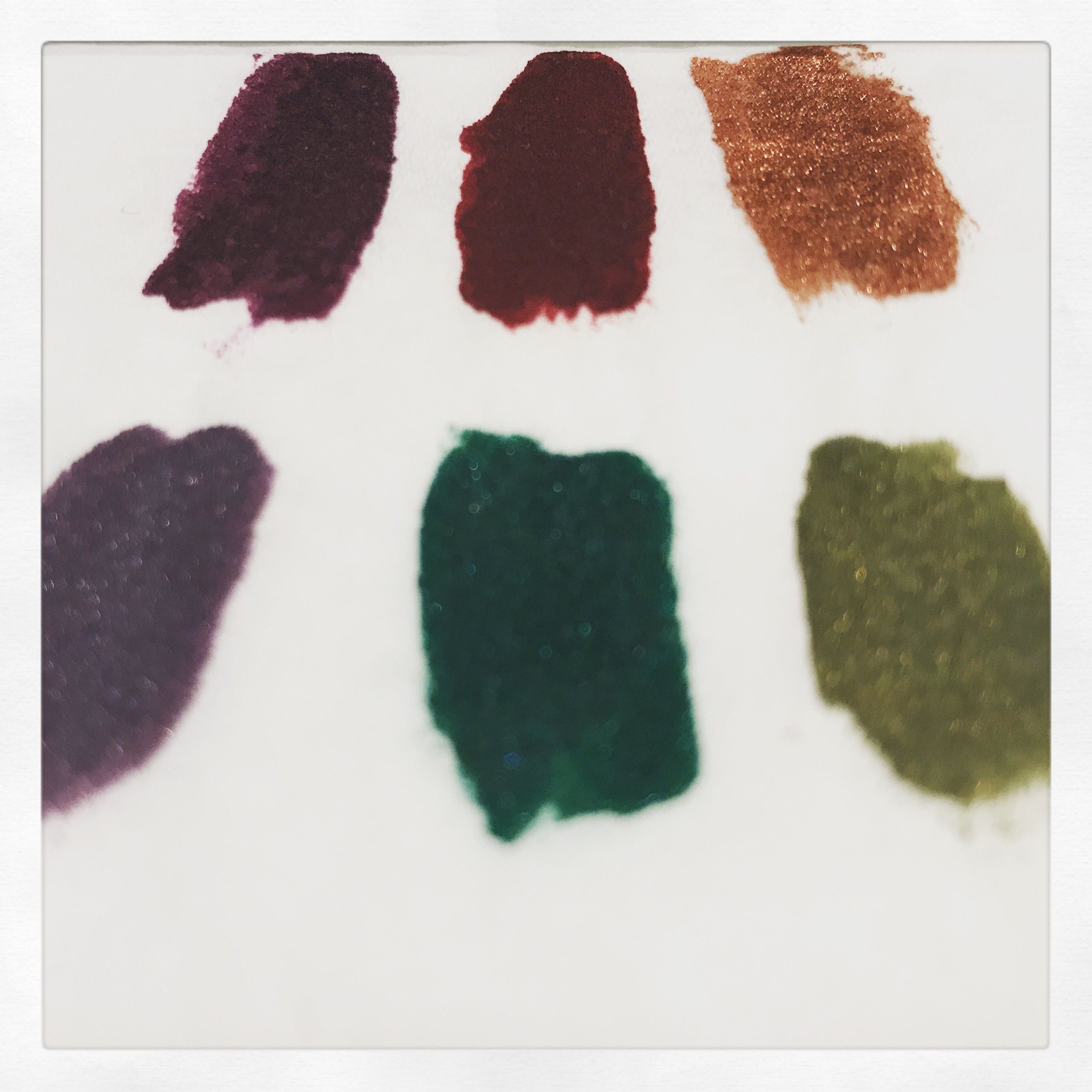 Journal
Same as with stationery, who doesn't have a bunch of cute journals? Ten minutes of writing is a total treat that I'm working hard to incorporate into my life. I also keep journal entries on my Notes app and I love that they sync between my Apple devices.
Make art or craft
I am not very crafty, but for Christmas I set aside one afternoon and made a homemade wreath using clippings from my Christmas tree. I only had to buy a form and a some wire.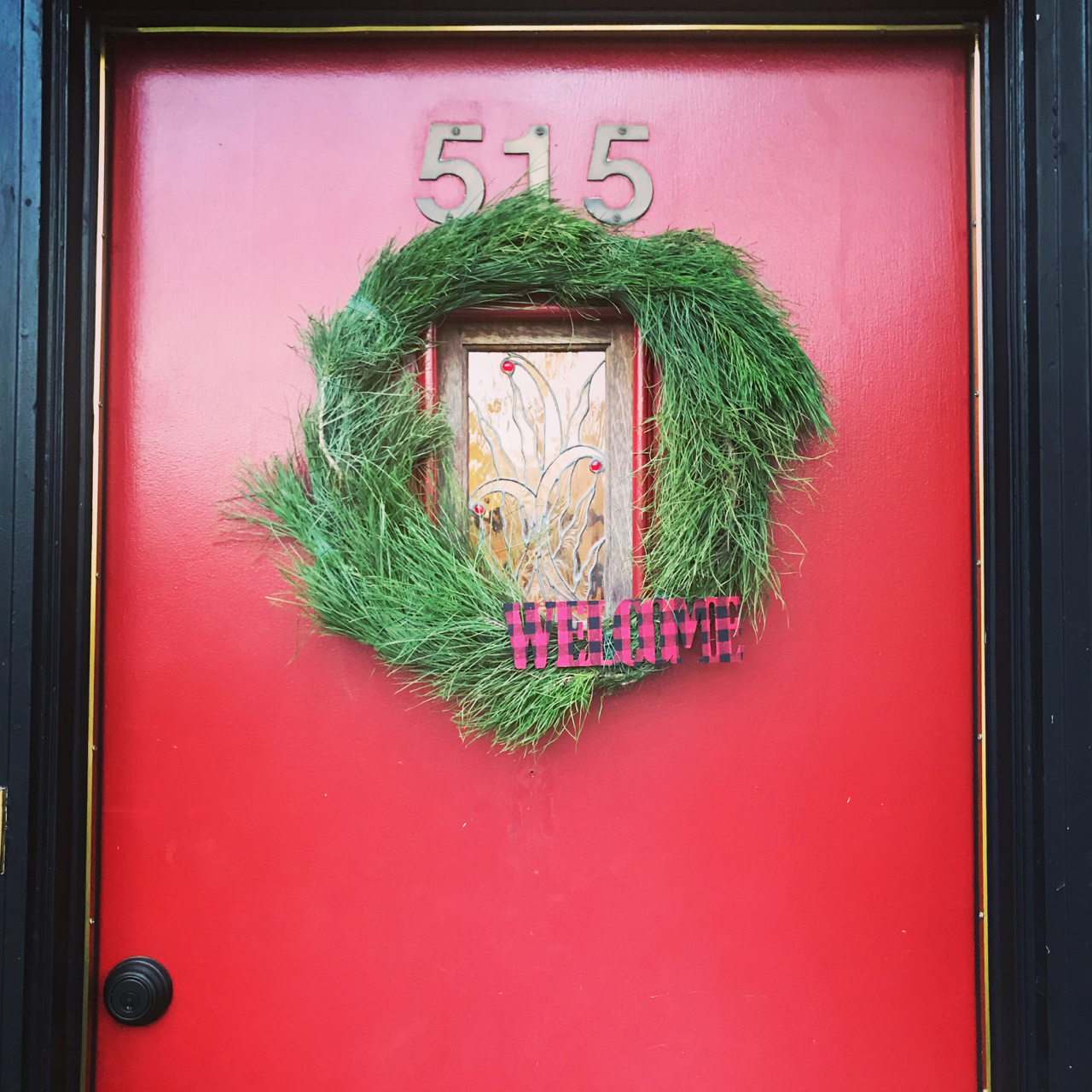 Light a candle
My other deep dark secret besides stashing my stationery and journals is my candle hoarding. I'm going to treat myself by lighting them instead of just looking at them collecting dust.
Read a cookbook
I love looking at cookbooks, but I don't always want to pressure myself into making something from them. I'd love to get in the habit of just reading cookbooks for fun.
Color
I have a bunch of adult coloring books and cool pens and pencils, maybe you do too? Or just some plain white paper works! Give yourself permission to take a break and color for fun. I am eyeing this one from A Cozy Kitchen.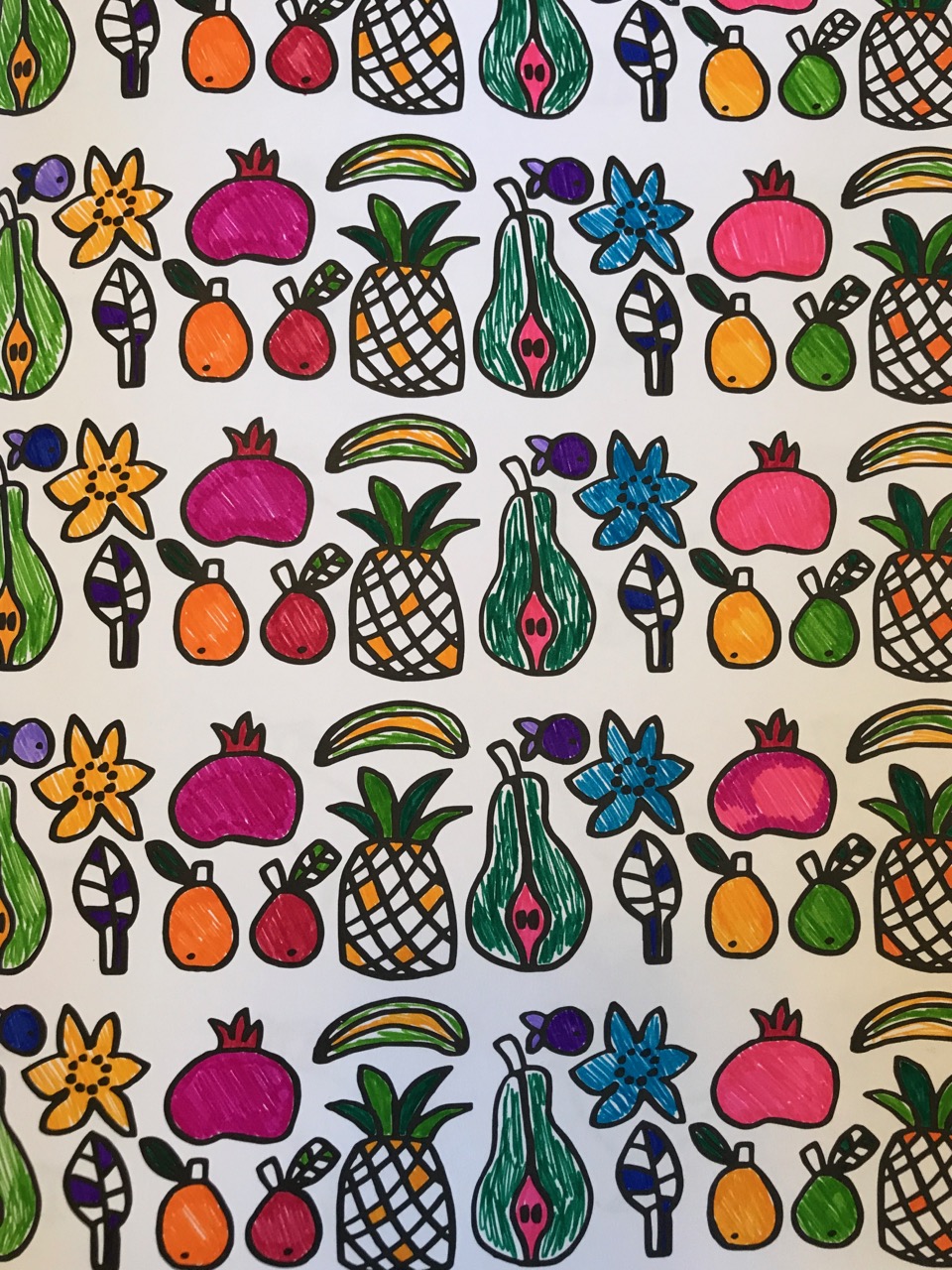 Sit mid-day and watch a TV show
I'm a stay at home mom. The hours are long and the pay is non-existent. One benefit I almost never take advantage of is sitting to take a load off mid-day and watch a show. I think doing that every now and then would be the most decadent treat. Ha! My most recent home show obsessions are Good Bones and Home Town.
Decorate or style a vignette
I love rearranging my tchotchkes and books and adding in some seasonal decor. Styling a vignette is like a little mind puzzle. I think this is a really fun treat that will also increase my gratitude. It's easy to get hung up on things I want to do to my house and forget all the cool things I've collected over the years.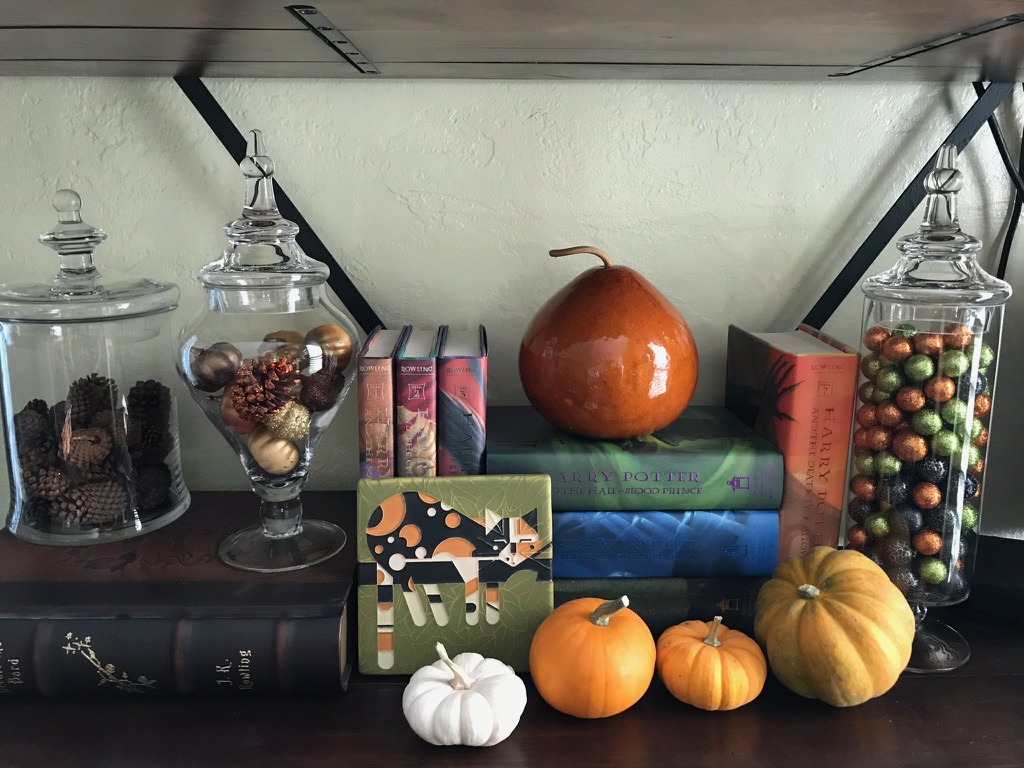 I'm sure there are a ton more ideas for simple treats, so please share them in the comments!
Image Credits // Top image by Alisa Anton via StockSnap / All other photography by me