A few weeks ago I became totally distraught when my kid protested against any smooth textured baby foods. I had just made an enormous batch of pureed butternut squash, sweet potato, broccoli, apple, and pear sauce. They were sitting in my freezer in their cute silicone ice cube molds, but Rory wouldn't touch them.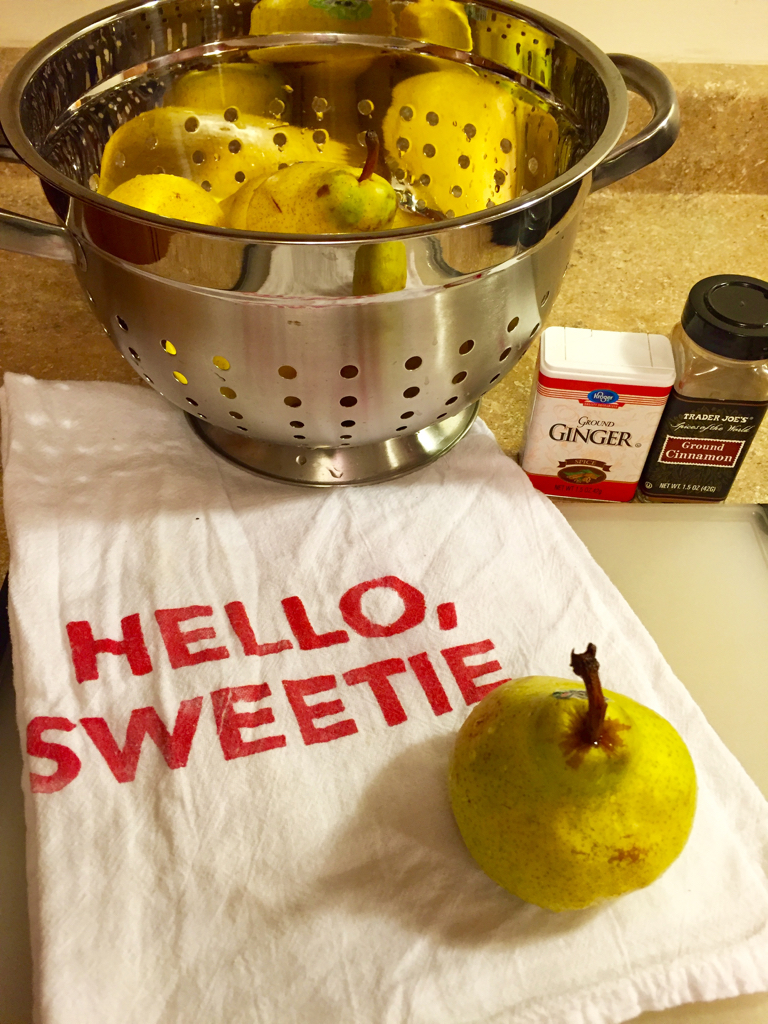 I started giving him more foods cut up for his little baby teeth, but some foods were still too hard for him to chew. After a near choking incident, I decided to try cooking pears down like I did for the sauce. OMG. I am jealous of my son because these pears are incredible. They're syrupy sweet without any added sugar, perfect for a grown-up dessert or snack, and great for a toddler.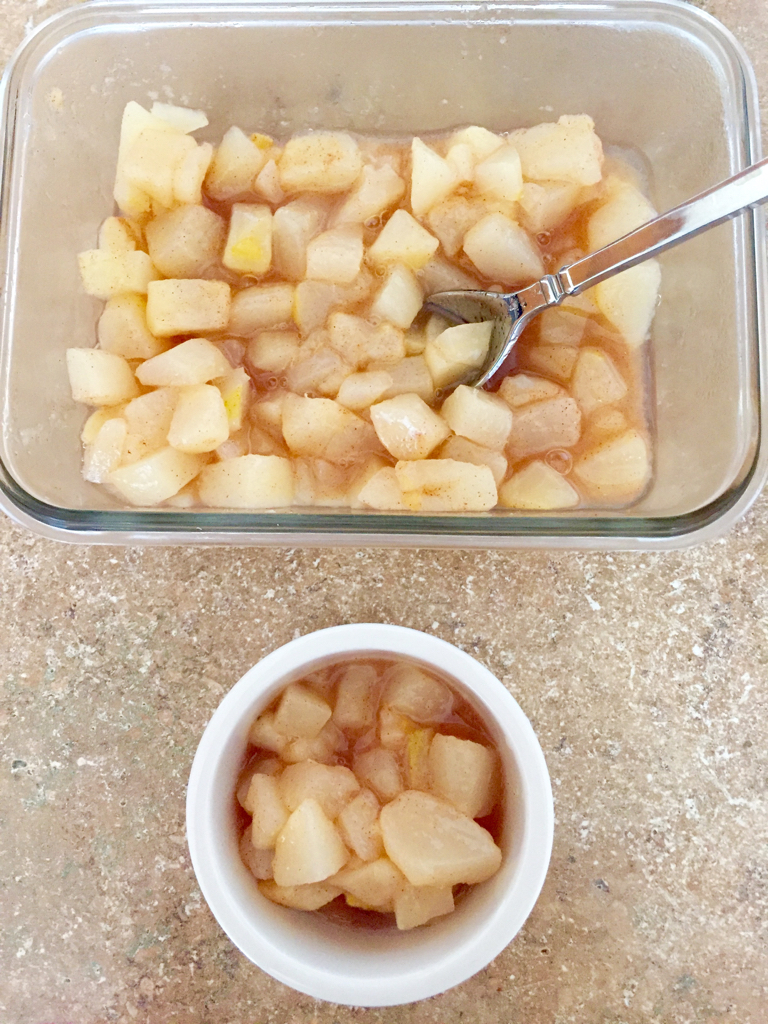 Chunky Pears
Beautiful sweet and spicy pears
Author:
Christina at Invented Charm
Serves:
24 one oz servings
Ingredients
6 ripe pears, any variety
¼ teaspoon cinnamon
¼ teaspoon ground ginger
3 strips of lemon peel
½ cup water
Instructions
Wash, peel, and cut pears into baby bite-sized chunks.
In a large sauce pan over medium heat, add pears, spices, lemon peel, and water. Using a spoon, mix thoroughly to coat pears in spices.
Bring to a boil, then place the lid on top and lower the heat to simmer for approximately 20 minutes. Check for doneness by piercing with a fork. Cook until tender.
Let cool and enjoy.
Store in an airtight container in the refrigerator.
This recipe is adapted from Smitten Kitchen's
First Applesauce
. If you're looking for a pear sauce recipe, you can follow these instructions (you can leave the pears in larger chunks), and toss the cooked mixture into the food processor for a few good pulses until it's a smooth puree.
In case you're wondering, I was able to use the already pureed veggies with ground turkey and tomato sauce for what I call baby bolognese.  But that's a recipe for another day…