I want to share that as of this week, my home is officially on the market! It's been quite a challenge to get everything ready, but I've learned so much and I can't wait to share more about the process. In the meantime, I'd like to offer some ideas on how to manage stress when you feel like you don't have any free time, a topic super relevant to yours truly.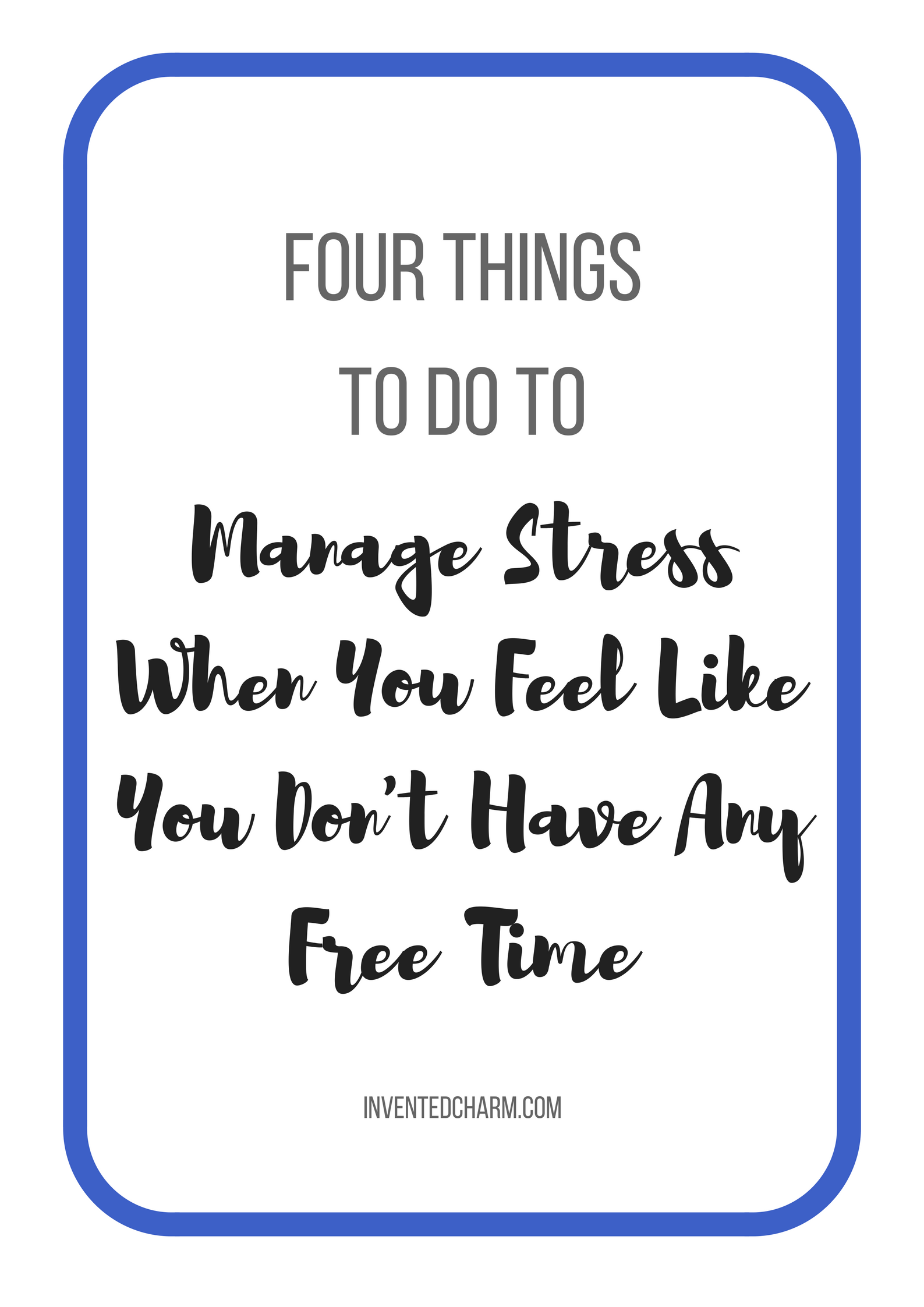 We all are busy people juggling work, social, family, home, and financial commitments, but there are times in our life when already full schedules may explode with even more obligations. When I've looked for support via the internet or in casual conversation, I'm often met with unhelpful advice about the importance of creating routines. People tout their morning routines, bedtime routines, work out routines, and money management routines as some sort of miracle cure for whatever ails you—but the last thing I want to do when I'm pressed for time is create another routine or try to improve upon one that has already been a struggle to maintain.
During times of stress I advocate for simplifying life as much as possible. Cut back to the bare bones so that you have more time to dedicate toward whatever is in front of you. Maybe you're transitioning in your career and you're overwhelmed because you have a lot to learn in a short period of time, or perhaps you're approaching a significant date (graduation, surgery, wedding, travel, etc.) and it's keeping you up at night with worry, or there's a big life change (birth, adoption, moving, etc.) on the horizon causing feelings of anxiety. Consider what you can give up and let go of to give you peace of mind.
Four Things to Do to Manage Stress When You Feel Like You Don't Have Any Free Time
Leave a Comment