It's 2018. Whoa. How's it going for you thus far? Did you make some resolutions, pick a word of the year, or create a gratitude journal? I made a little notebook in my Notes app for 2018 goal setting, and I've been listening to a ton of podcasts to keep me inspired and motivated. So far I'm batting 9/10 most days. It is pretty amazing, but yet I'm totally obsessed with one of the things on my list I can't seem to do: write everyday.
Maybe it wasn't realistic to create an all or nothing kind of goal when it comes to writing. But when I made that goal I thought I could totally do it. I did write every day in November through about December 23. So what is stopping me from having perfect 10/10 days?
I decided to use Gretchen Rubin's Checklist for Habit Change to pinpoint where I went wrong, and I think I figured out some areas of my goal that need improving. If you're having a hard time getting and staying motivated about a goals/resolutions/intentions for 2018, hopefully this post will resonate with you. Regular listeners of the Happier podcast will definitely recognize these tips.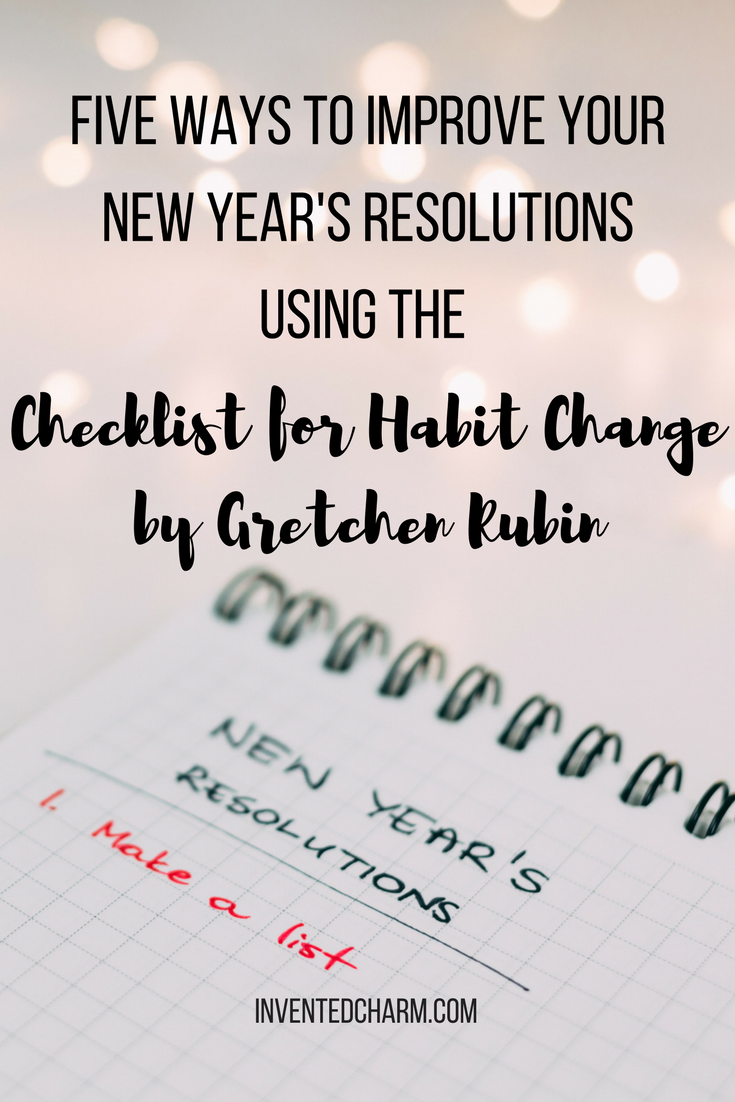 Leave a Comment